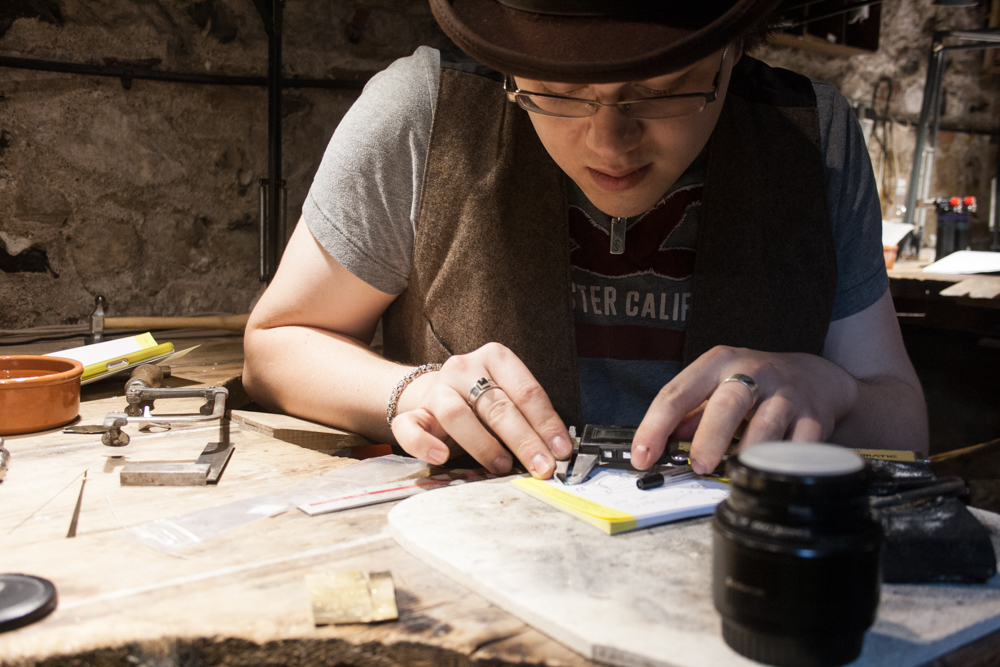 One person I had the pleasure of trading work with in the summer was my good friend Jme Anderson. Along with being one of the nicest people you could possibly come across, Jme is a professional jeweller. Imagine getting paid to make beautiful things all day? The dream!
He traded a day of teaching me how to make my very own ring for a piece of art made just for him (the little walrus I made him is still sat on my studio desk at the moment, so it's safe to say I got the better half of our deal as it stands, sorry Jme).
So here are some photos from his Lewes-based workshop. I love seeing different workshops and studios, and watching someone who's really skilled in any kind of craftsmanship work is always a huge treat.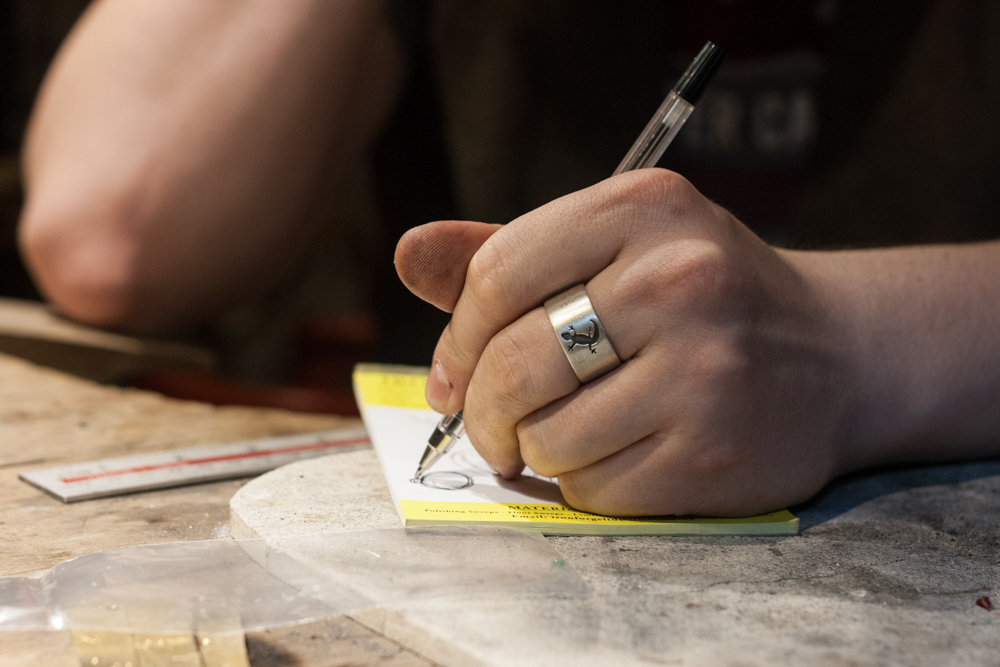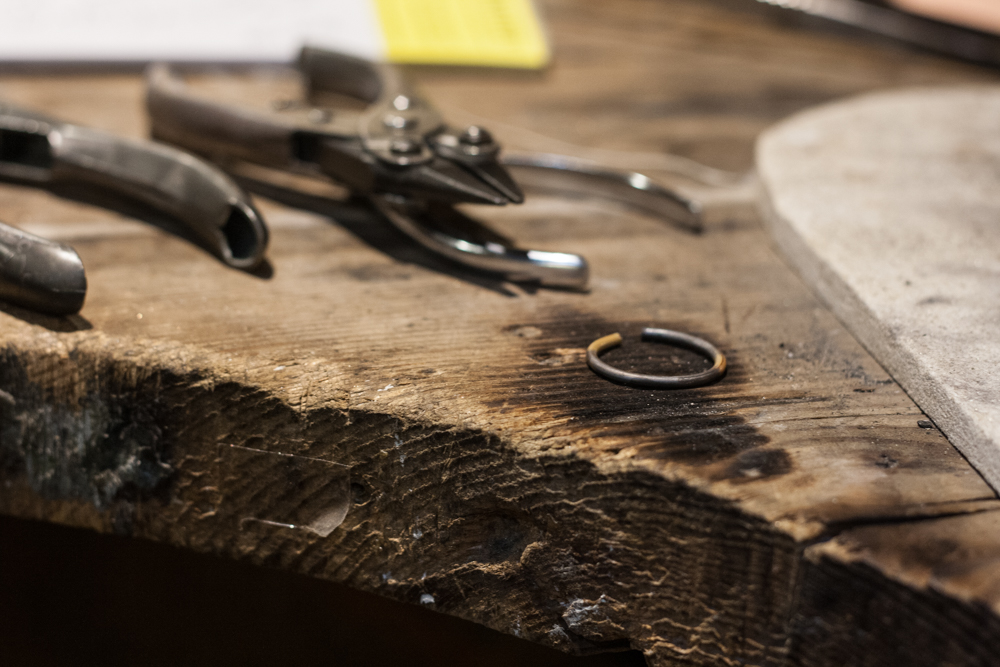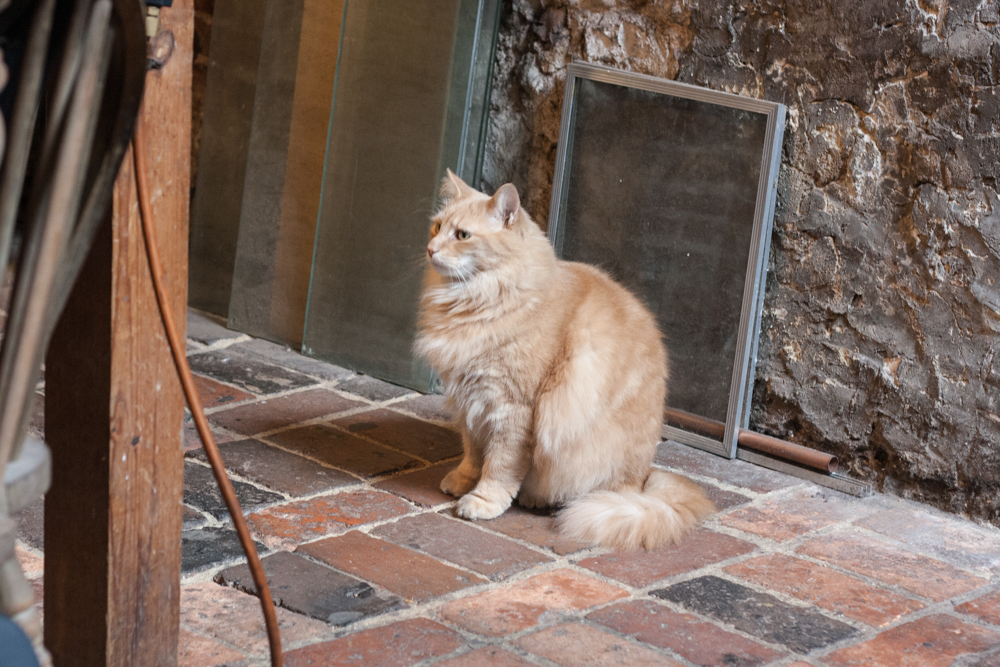 Every workshop needs a furry companion, right?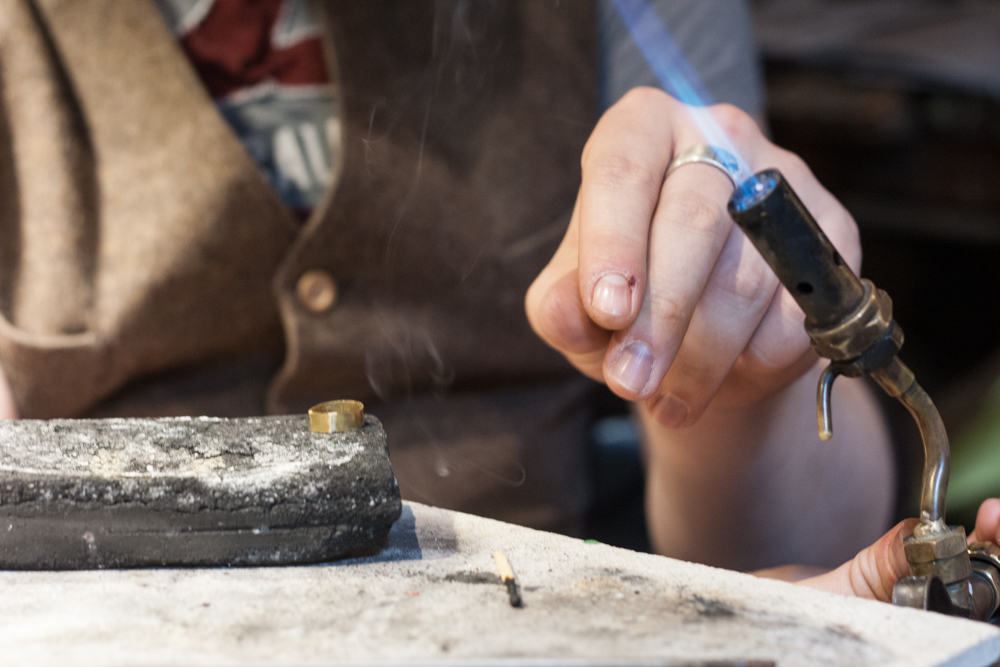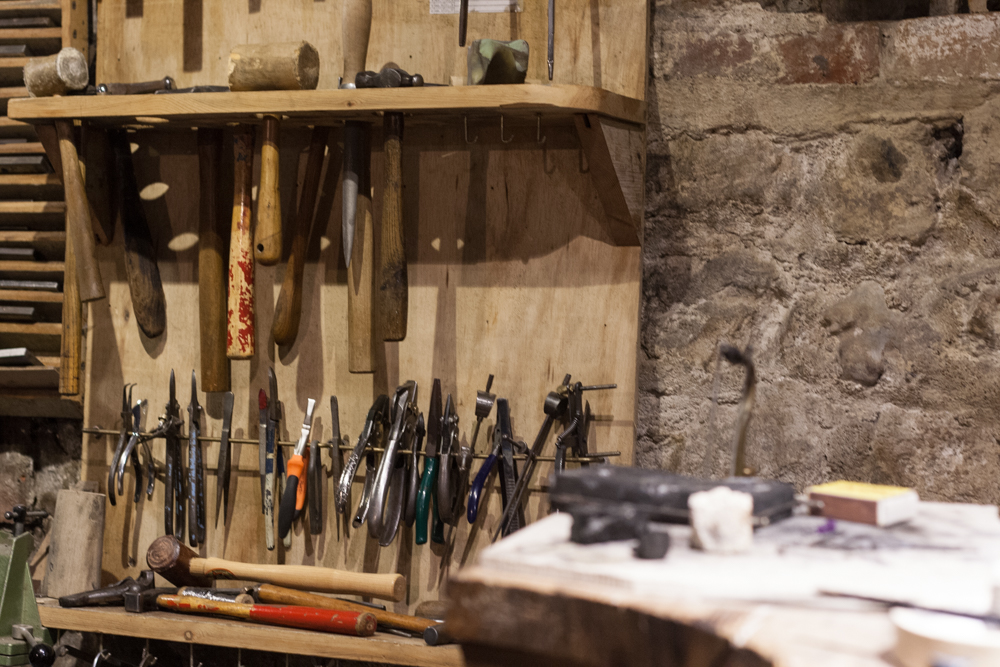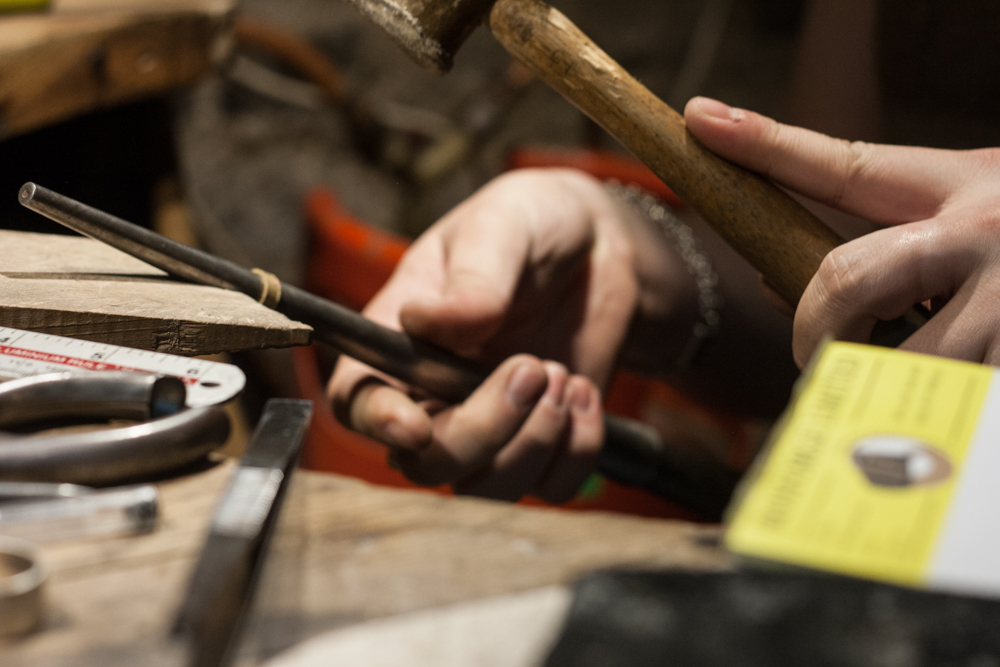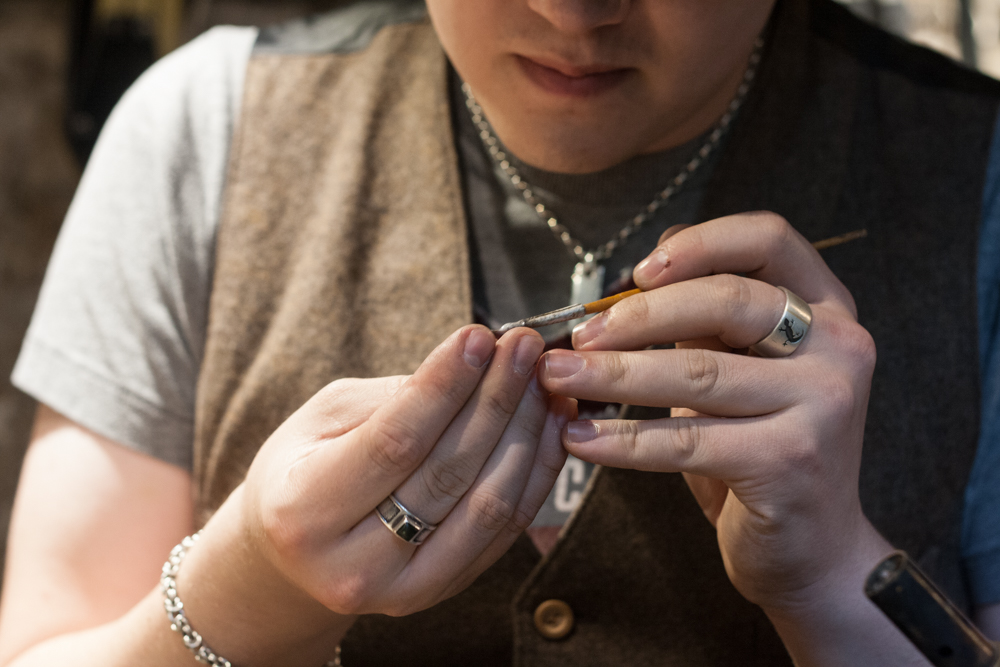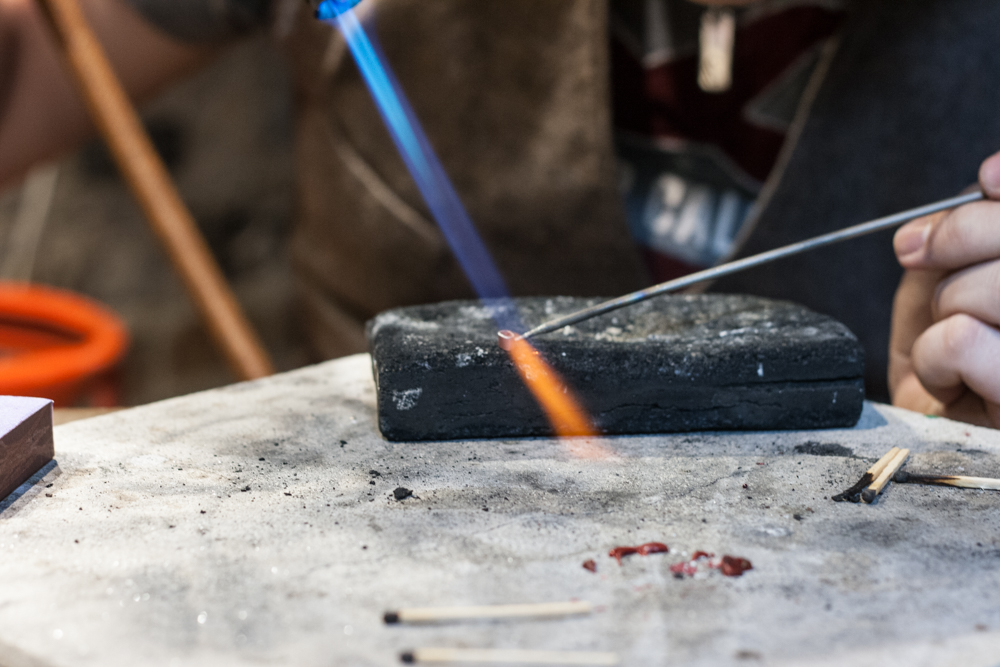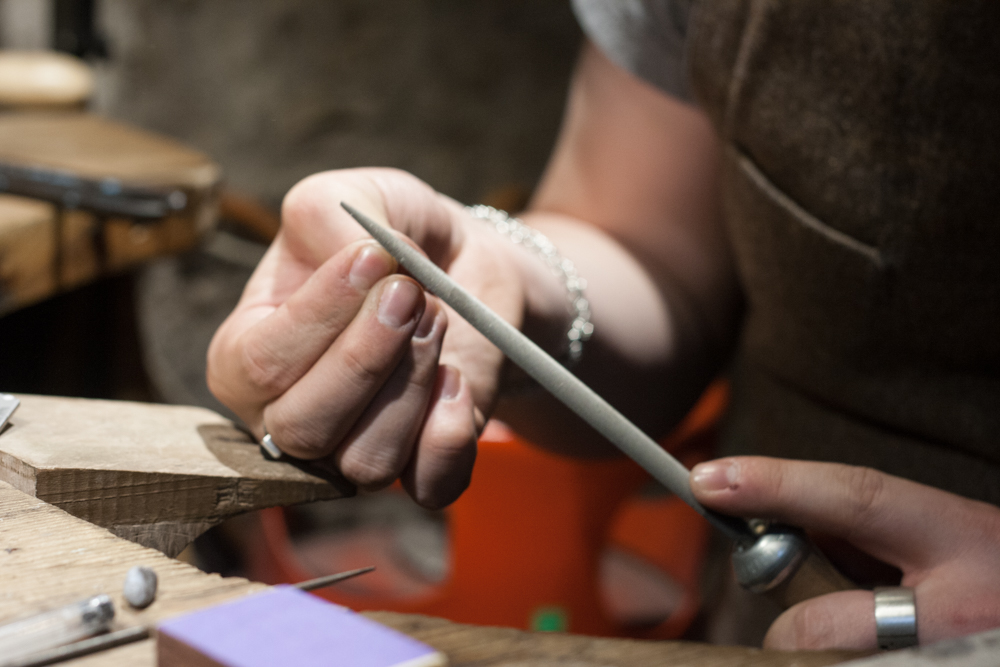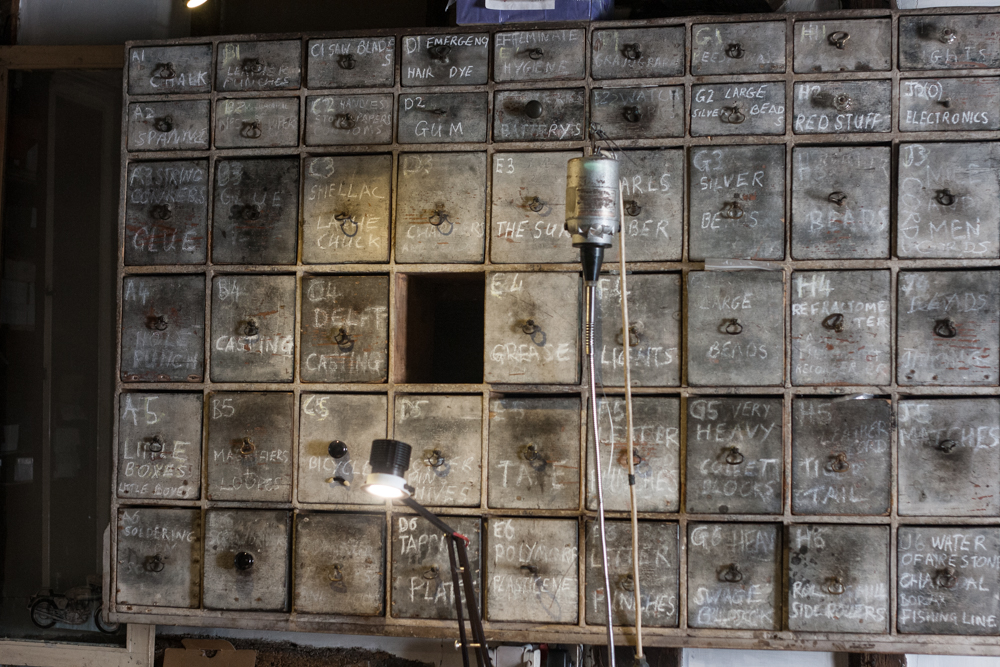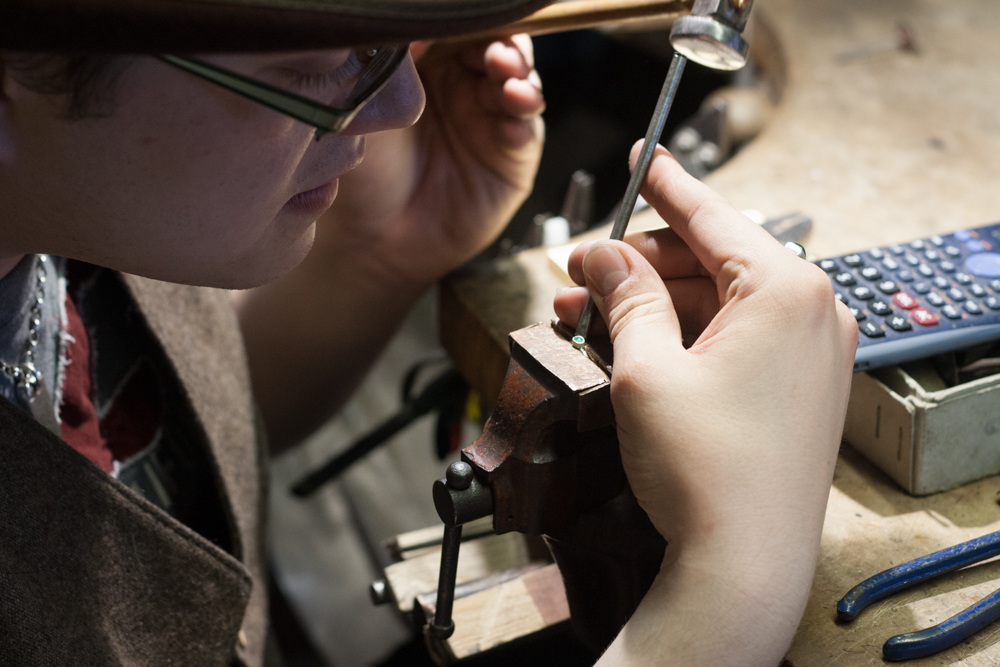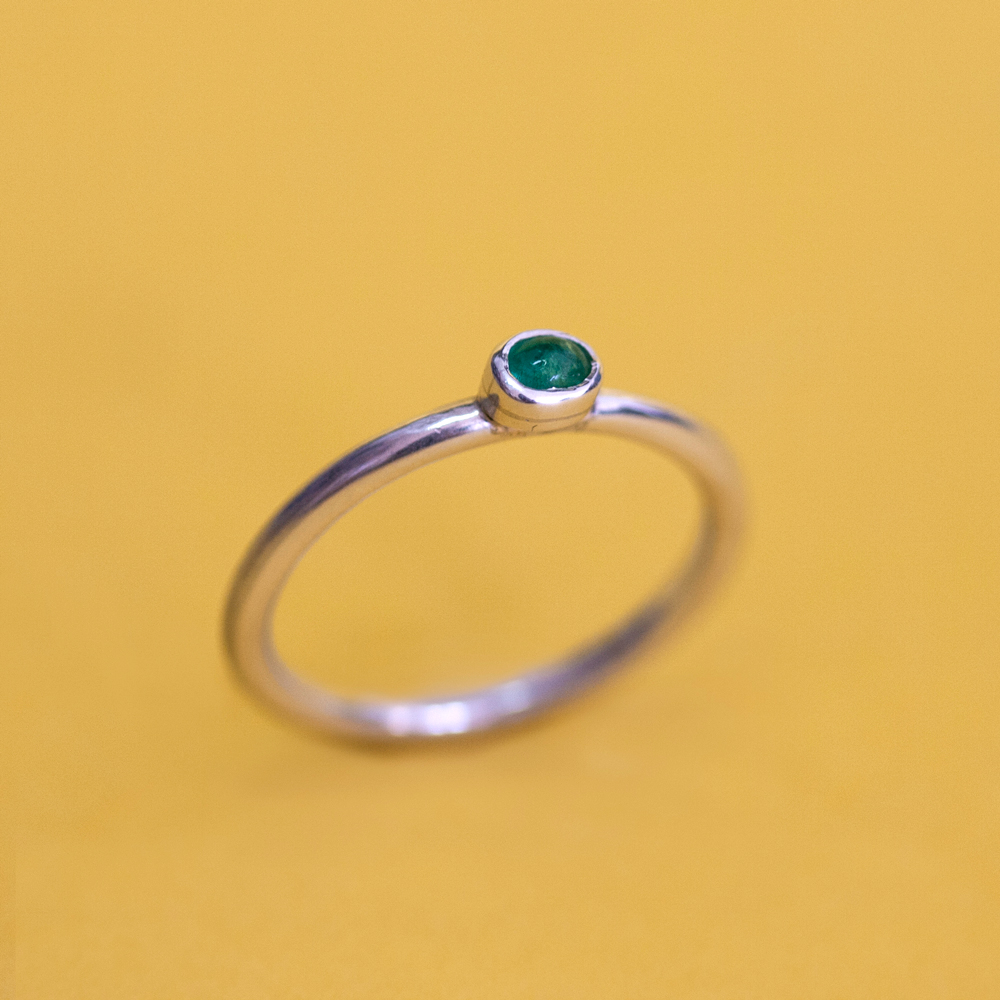 And here's the finished thing! It took us about half a day all-in-all. The ring came out absolutely perfectly – I love silver and green. I've never had a piece of jewellery so nice or fit so well before. Unfortunately I had it on display in my Brighton show and it wandered out the door one day (if it snuck out in your pocket, I'd love back aye?), so I'll definitely be thrusting a bundle of cash in his face to make something else again in the future.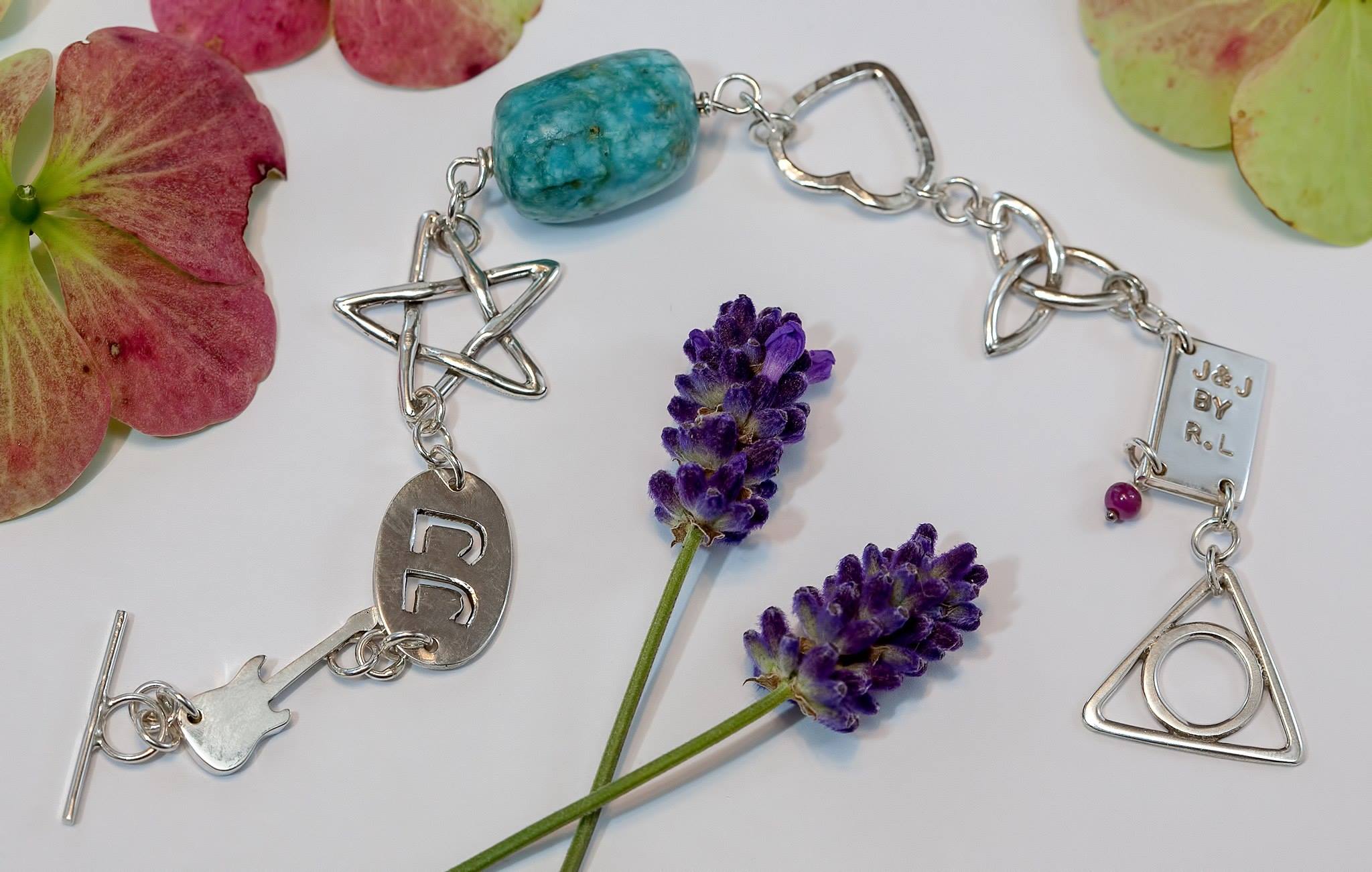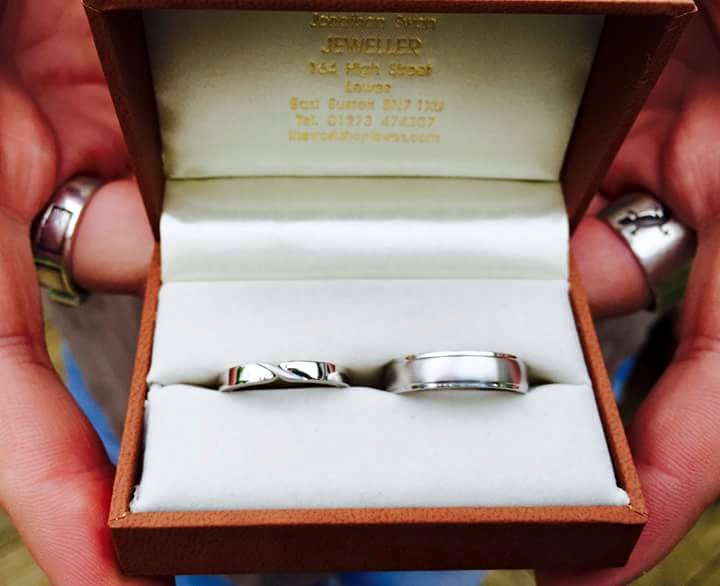 Here's a couple more of examples of his work. Top: a silver bracelet, each charm is handmade and personalised for the lucky recipient. Bottom: wedding rings, both have a piece of preserved rose imbedded in the band – from the first rose the Groom ever gave the Bride (I'm not big on weddings myself, but that is very sweet).
Jme is available for commissions, repairs, hat modelling, parties, and he can teach you how to make jewellery! More information about him and his work can be found on his Facebook page.