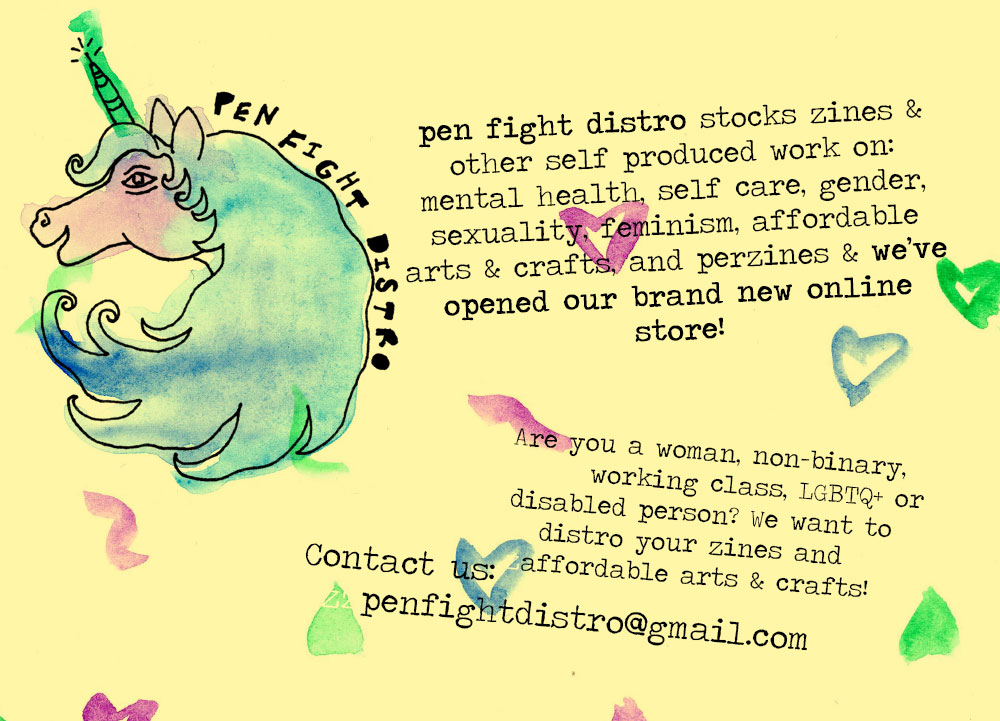 I never did mention on here that I'd started a distro did I? Well, there it is, I've started a zine & affordable/DIY art distro called pen fight. You can find us tabling at the Weirdo Zine Fest at the end of the month or buy things from our online shop.
I'm always on the look out for new work to stock so if you have something you think we'd like, do get in touch. We like things that are accessible (that's readability and affordable to people without much money), handmade or self-produced, and not oppressive in any way. Our fave things are:
feminism and other anti-oppression politics
mental health and self care
gender and sexuality
marginalised people in the arts
perzines
records, badges, patches, prints, bags and other arts/crafts
And we especially welcome work from women/non-binary people, people of colour, LQBTQ+, working class, and disabled people.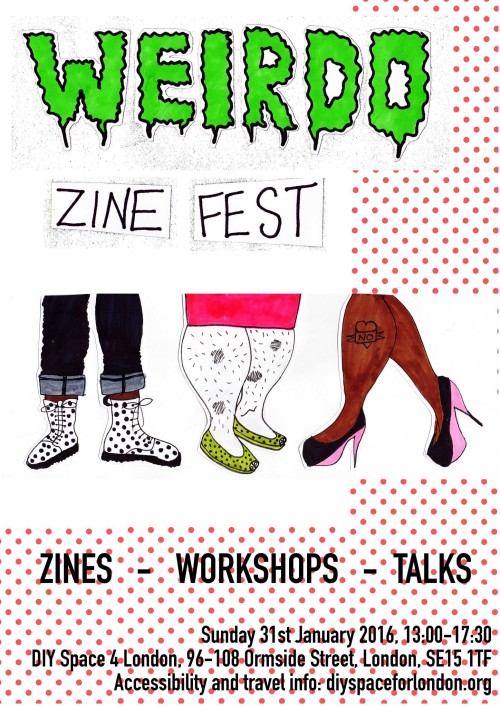 If you're in or around London, hopefully we'll see you at the Weirdo Zine Fest! It's at the DIY Space For London on Sunday 31st January 1-5:30pm. More details can be found on Facebook.