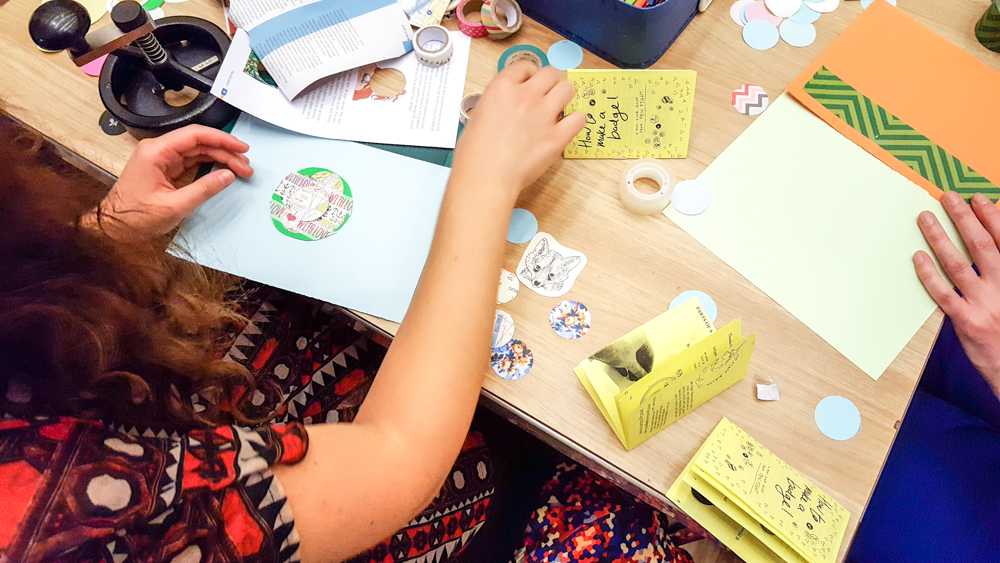 Last week I had the utter pleasure of running a workshop at The Whitworth as a part of their Thursday Lates program, curated by CONA, an artists collective based in Mumbai. I was there equipped with my badge machines and a lot of pencils and collage materials – along with Cherry Styles from Synchronise Witches, who was there running a zine making workshop, and artist-in-residence Himanshu Shady. I bought a couple of zines from Himanshu and they're some of the most lovely things I've ever read – do go look at his work on Instagram or Tumblr.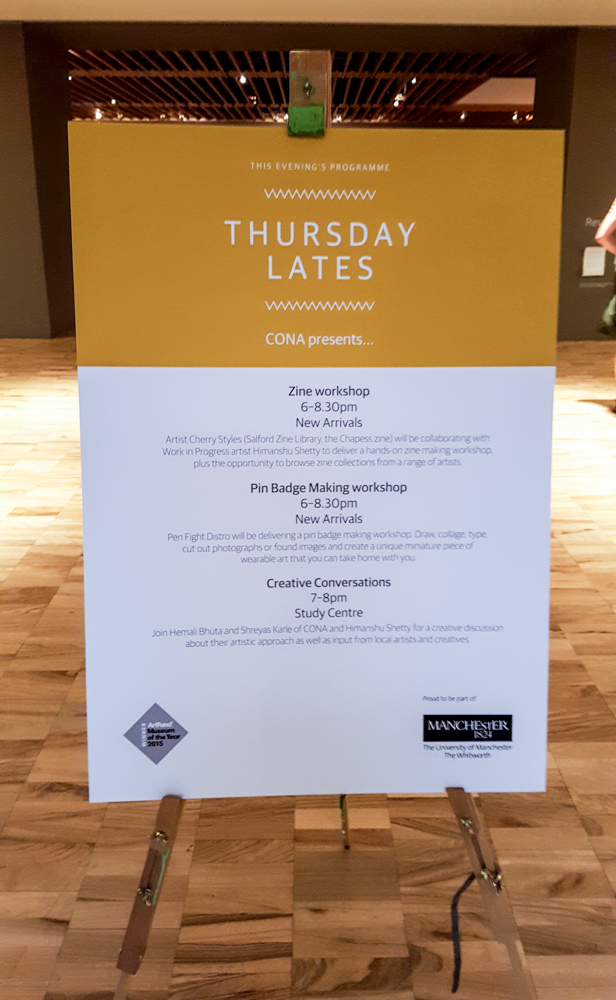 Ever since I moved to Manchester and first visited, I've loved The Whitworth. It's a such beautiful building and space, with huge windows overlooking the park. We were in the New Arrivals gallery, and I'm not sure I could come up with a nicer place to run a workshop. I loved getting to see so many people of all ages brave the Manchester rain and get so excited about making things – it's pretty much the dream.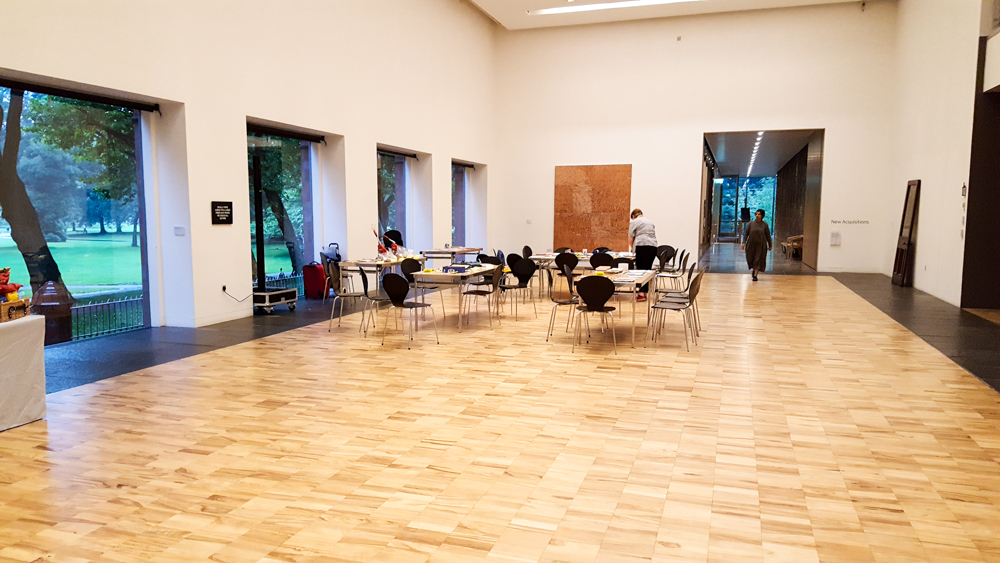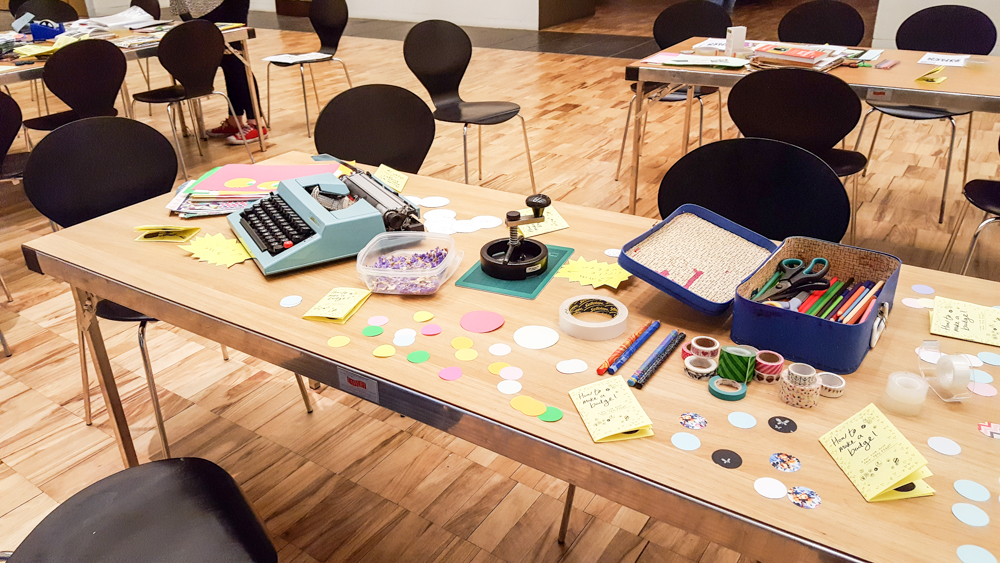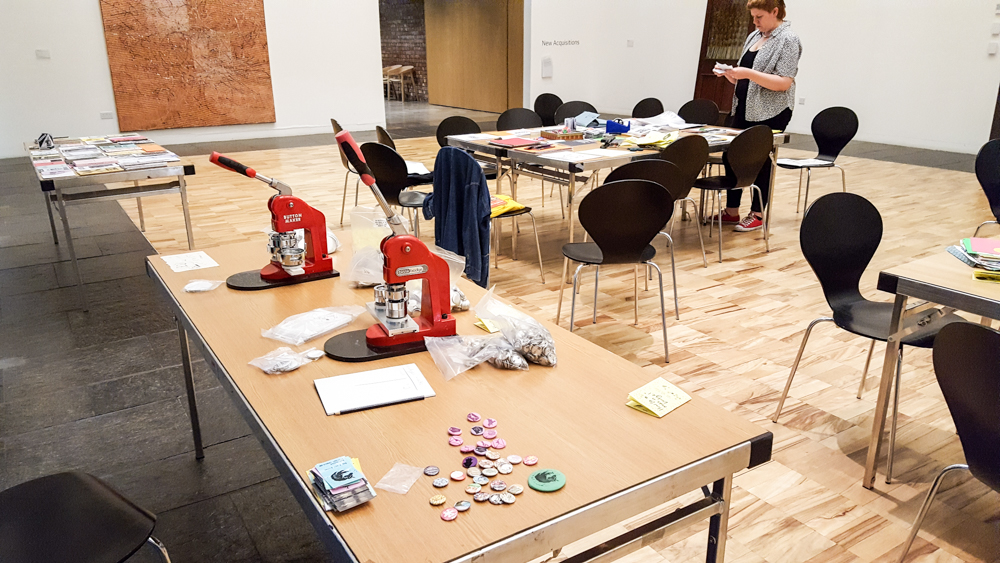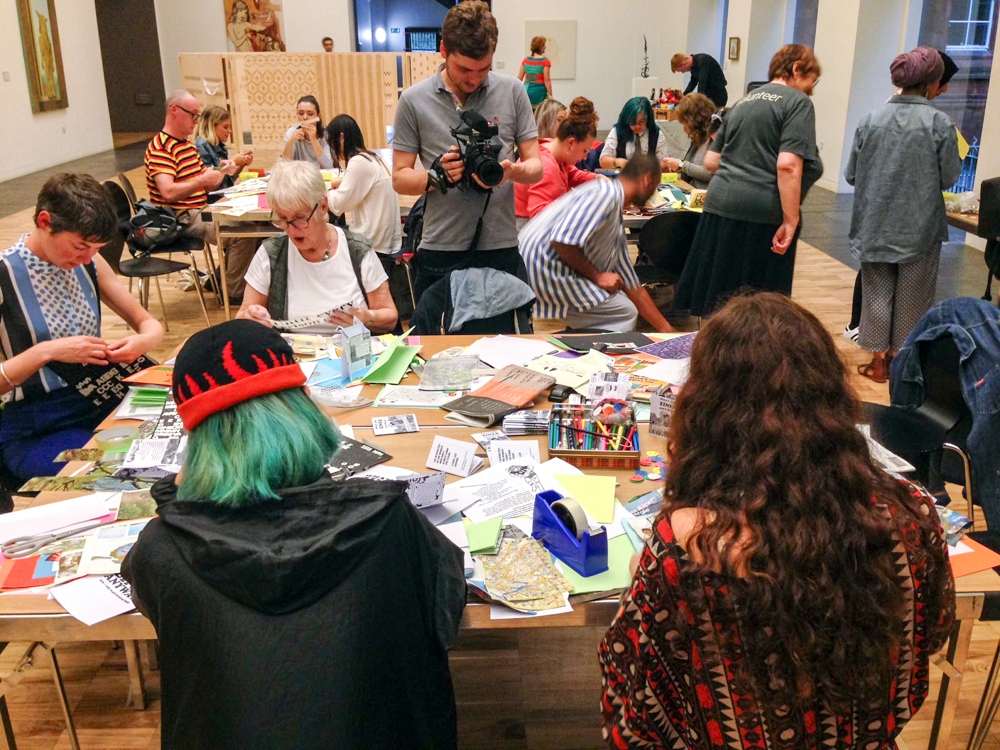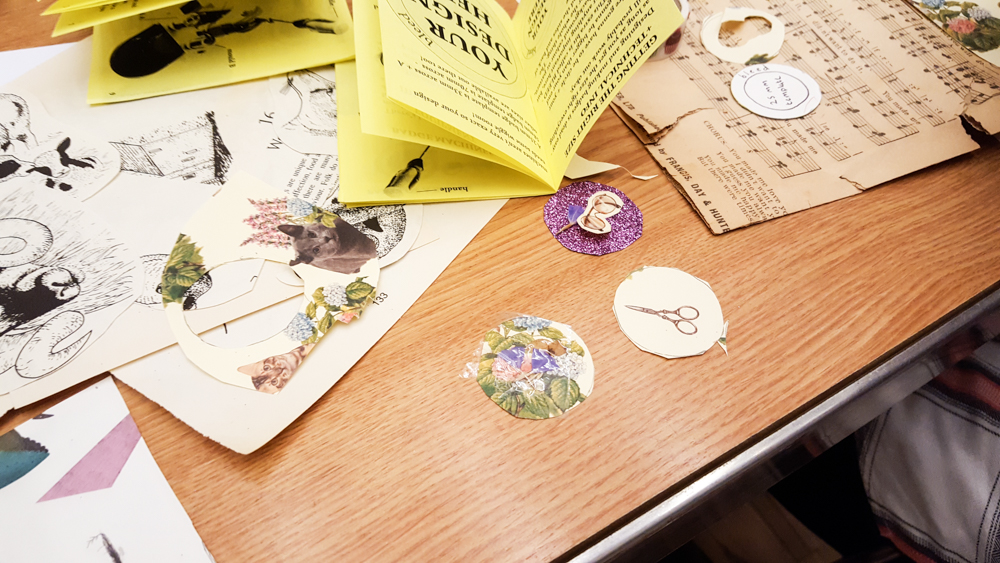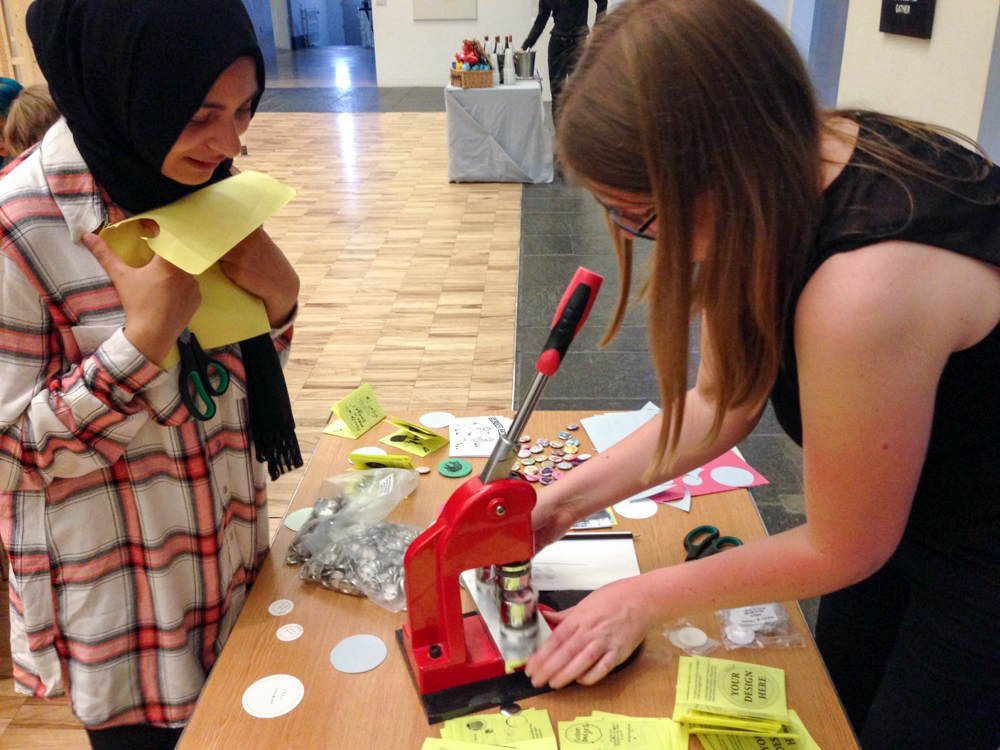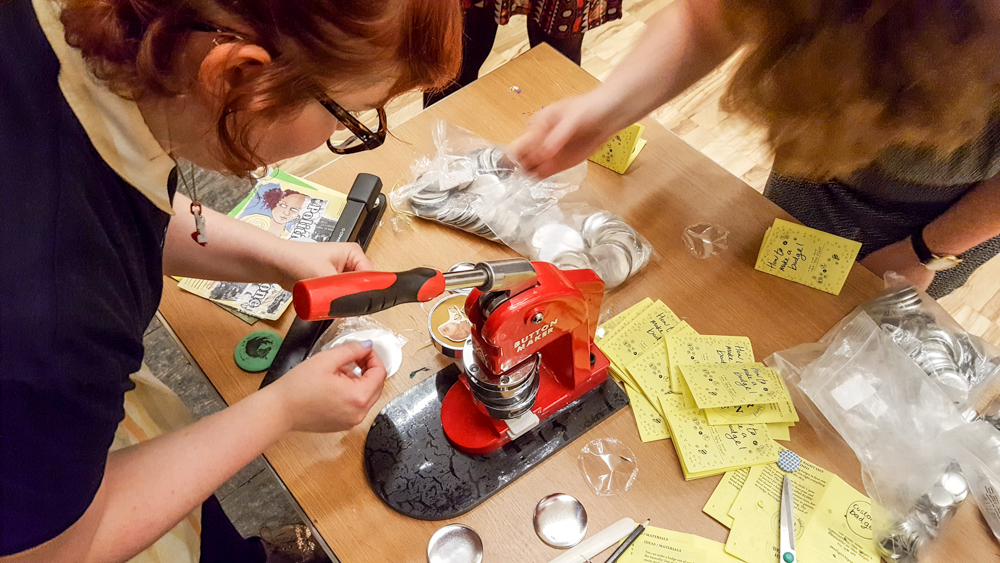 Myself (above) and Ingrid (below), who was helping me out on the night, turning people's creations into badges.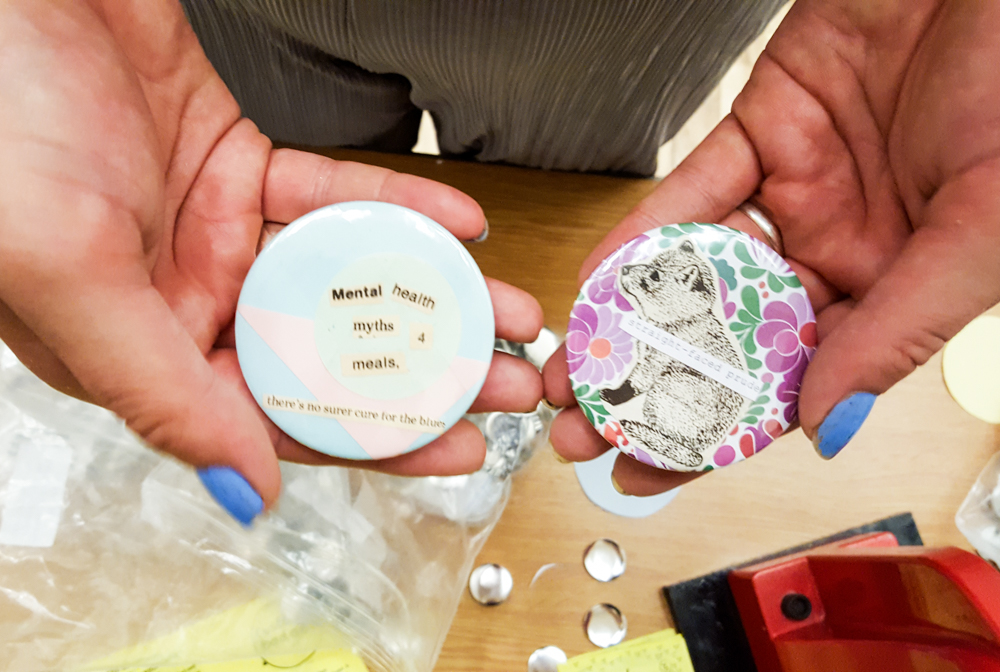 Here's just a few of the badges people made, as always I wish I'd thought to take more photos of the finished things, I saw so many great ones on the night, including some amazing drawings. If you were there and made something, please send me photos!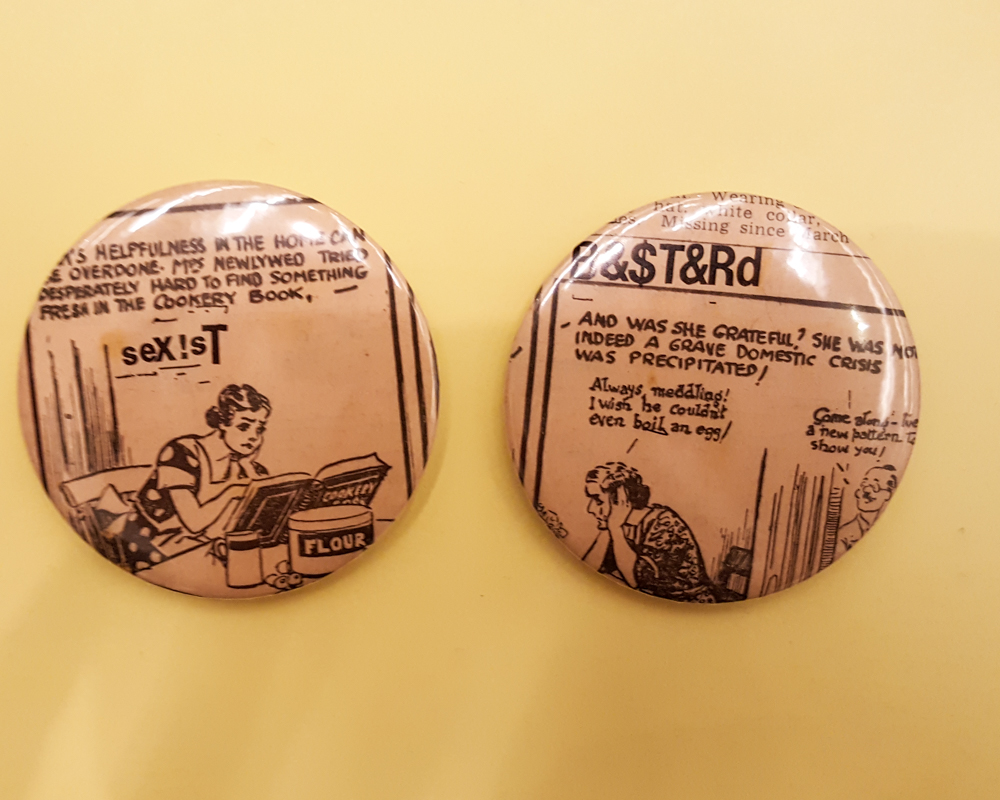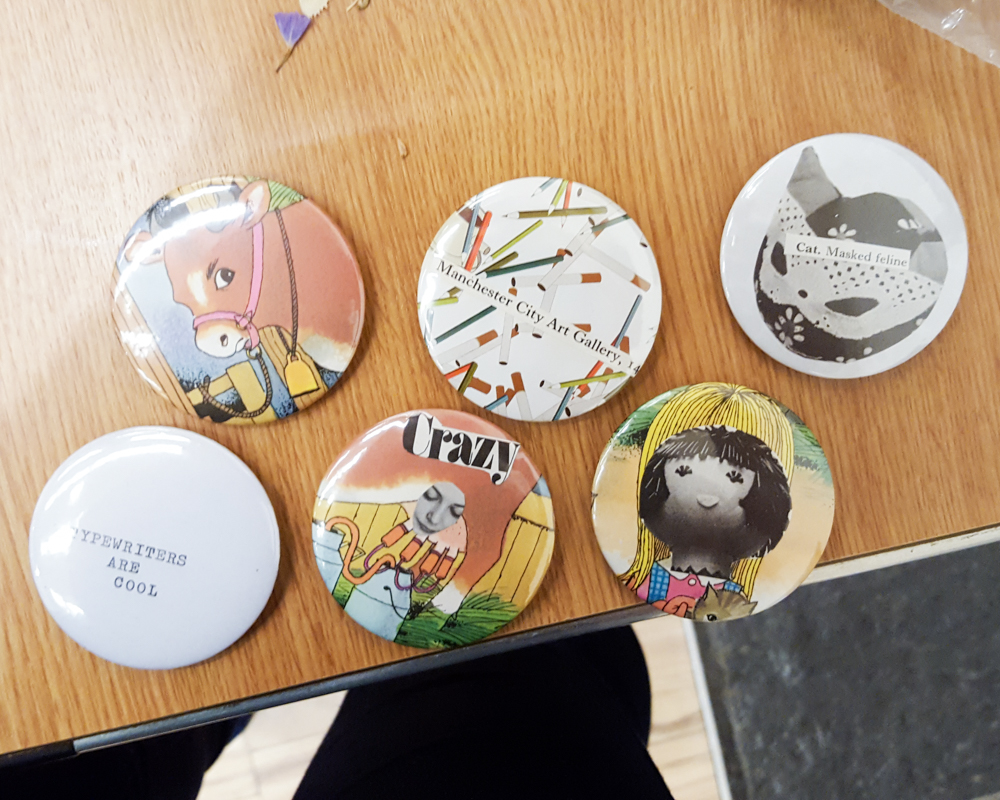 If you're interested in me running a workshop for you please get in touch – I'd love to work with more community + activist groups especially.