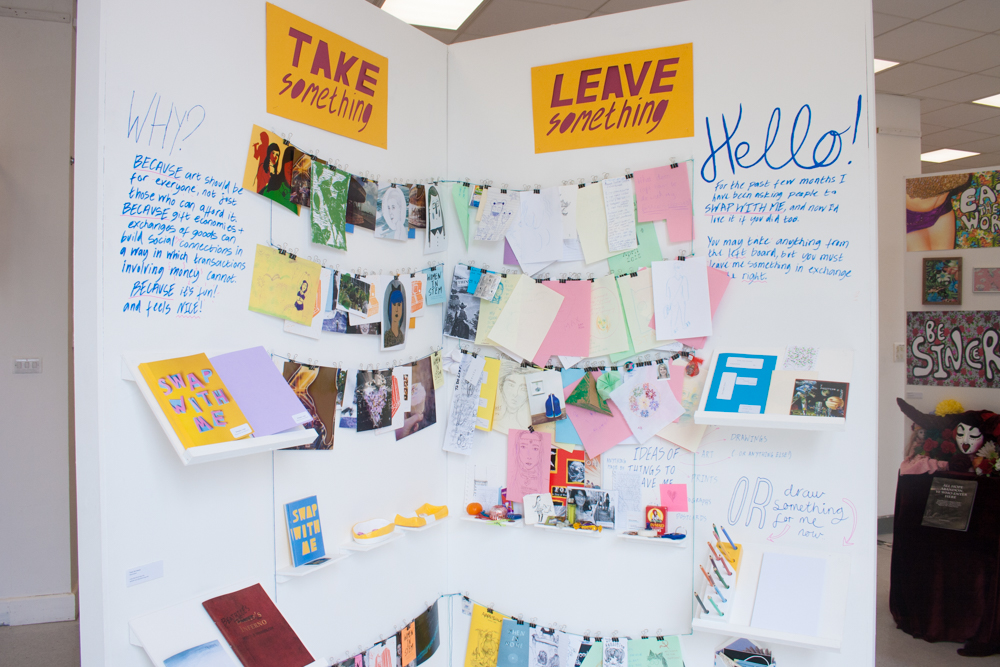 Yikes! I never did get round to posting what happened with my Swap With Me project. After swapping a whole bunch with lots of lovely people around the world through the post, I ended up hand making a book on the whole process and using it for our end-of-degree shows. We had two – one in Brighton with the rest of the art school, and an independent one organised by the class, in London. I did something interactive for both shows, inviting visitors to take away a piece of my work in exchange for leaving something behind.
Brighton: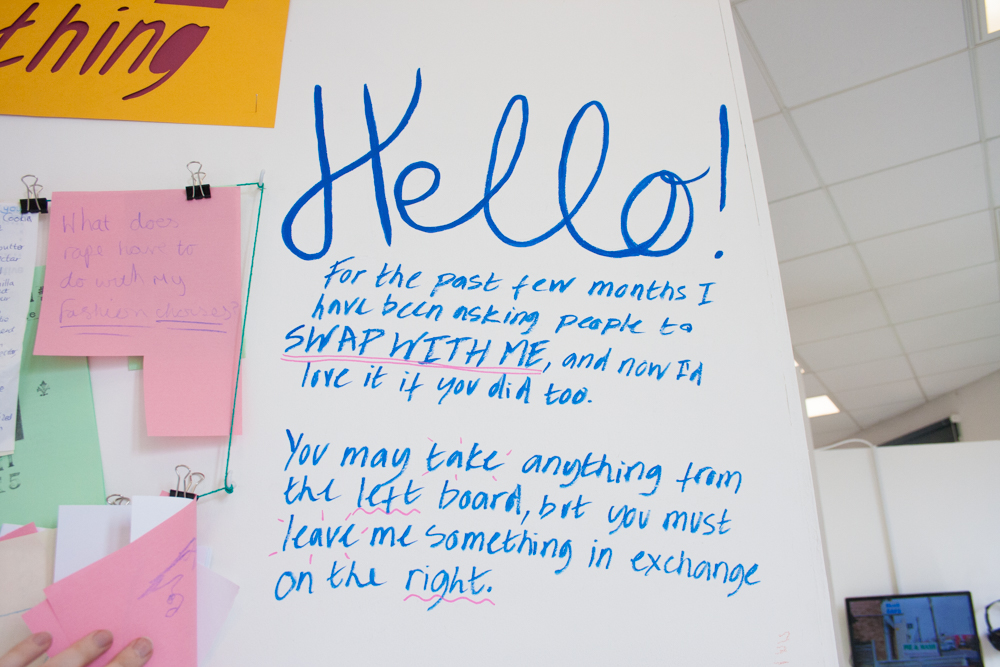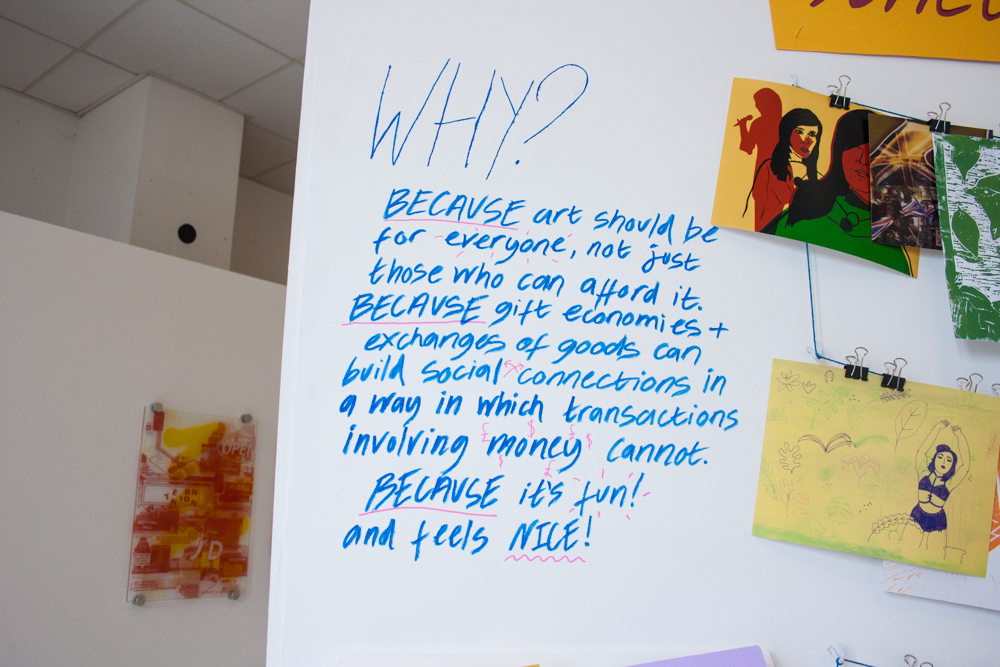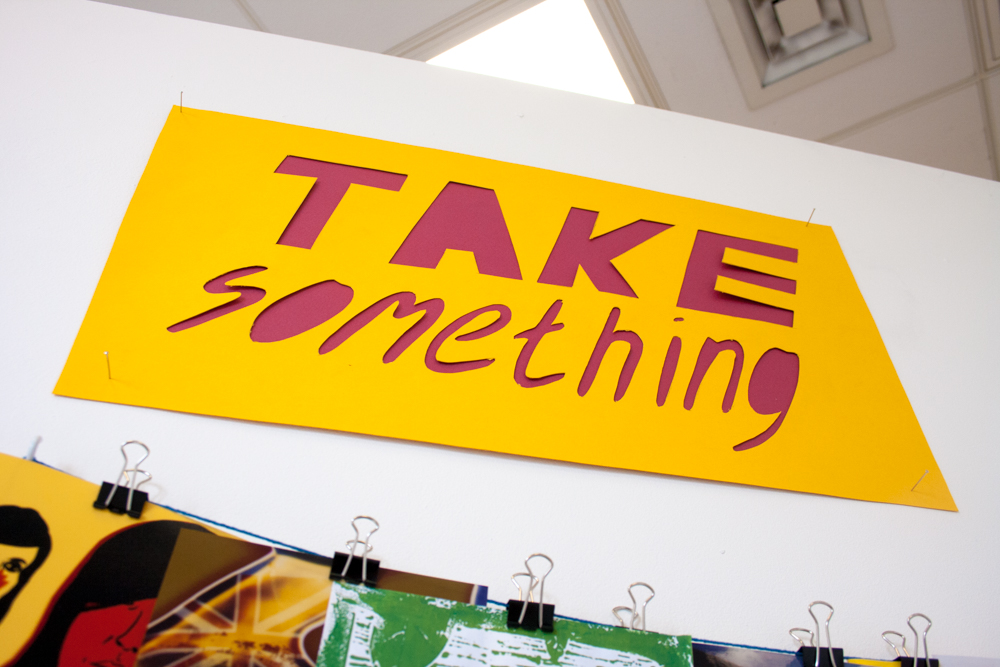 The take side was filled up with all sorts of things I'd made – digital and lino prints, zines, and badges.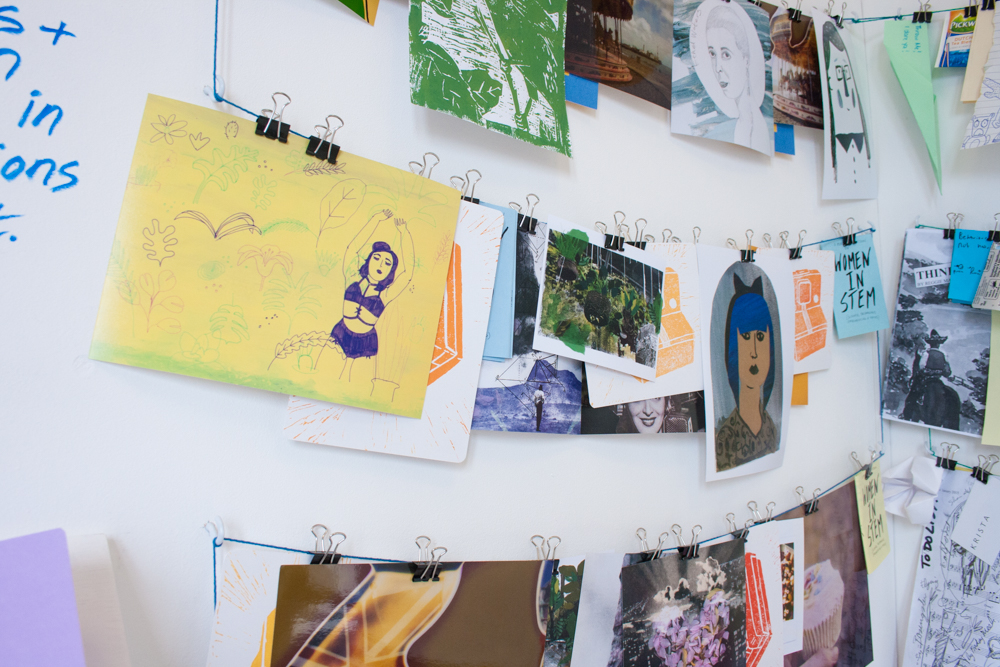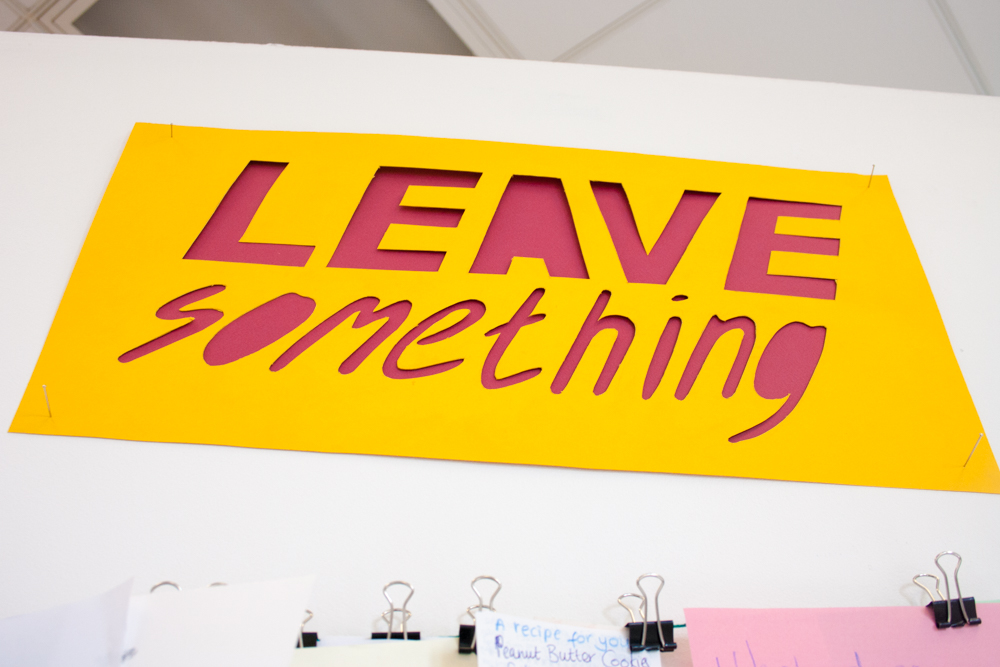 I kept popping into the space every now and again through the two weeks that the Brighton show was up. It was such a joy to discover what people had left behind for me. I had a shelf with paper and coloured pencils so visitors could do a quick drawing if they fancied it, and this turned out to be my favourite part – so many people left drawings that I had to keep topping up the big stack of paper. I scanned all the drawings at the end, so one day I'll pop some of those up.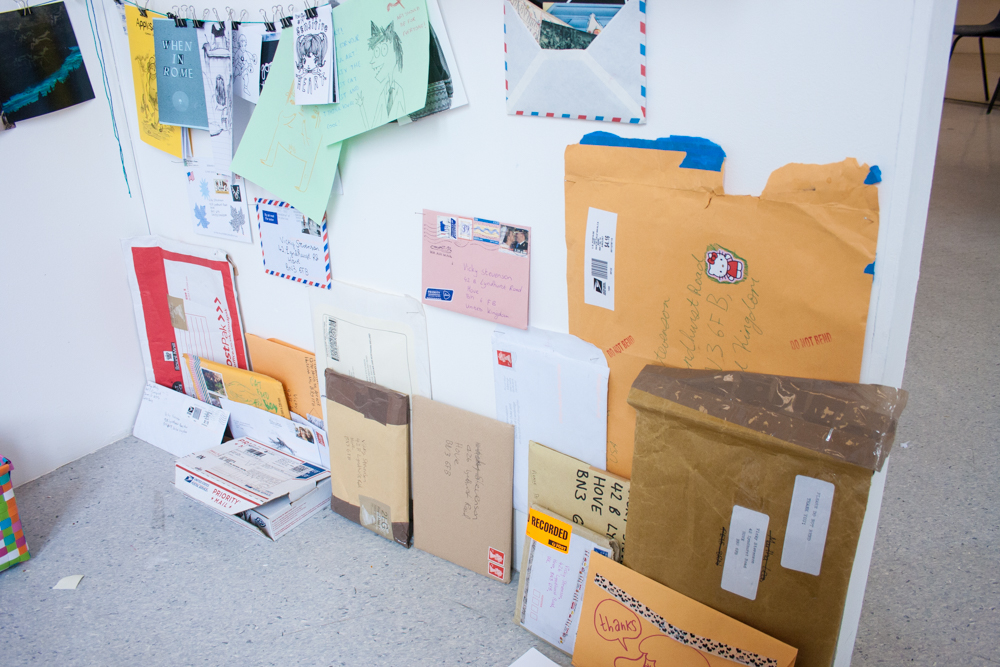 The packaging and envelopes that postal-swaps had been sent to me in made their way into the display.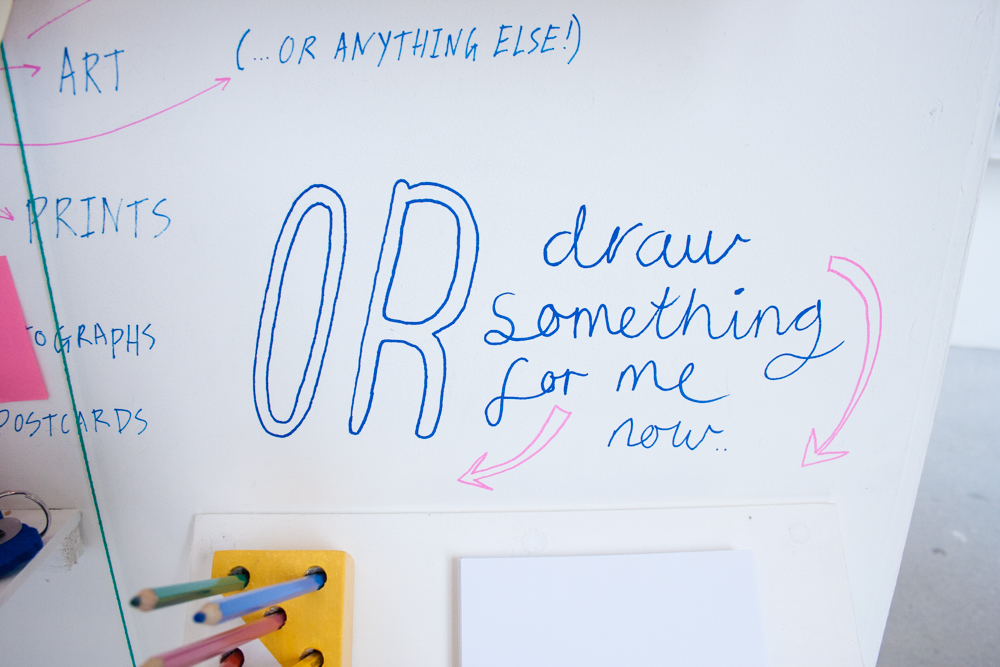 Some snippets of objects and drawings people left for me: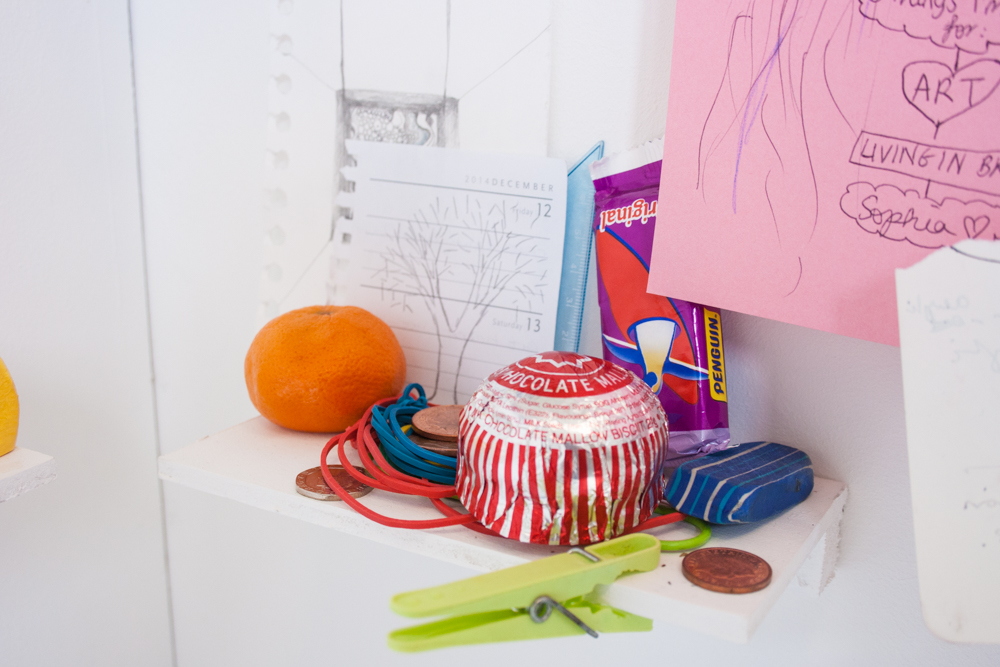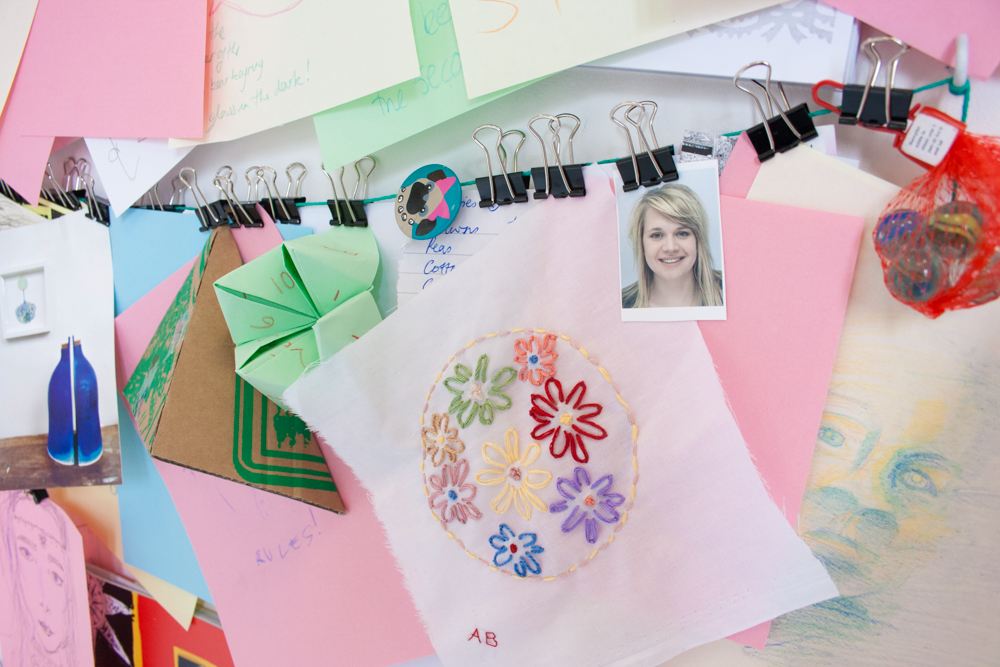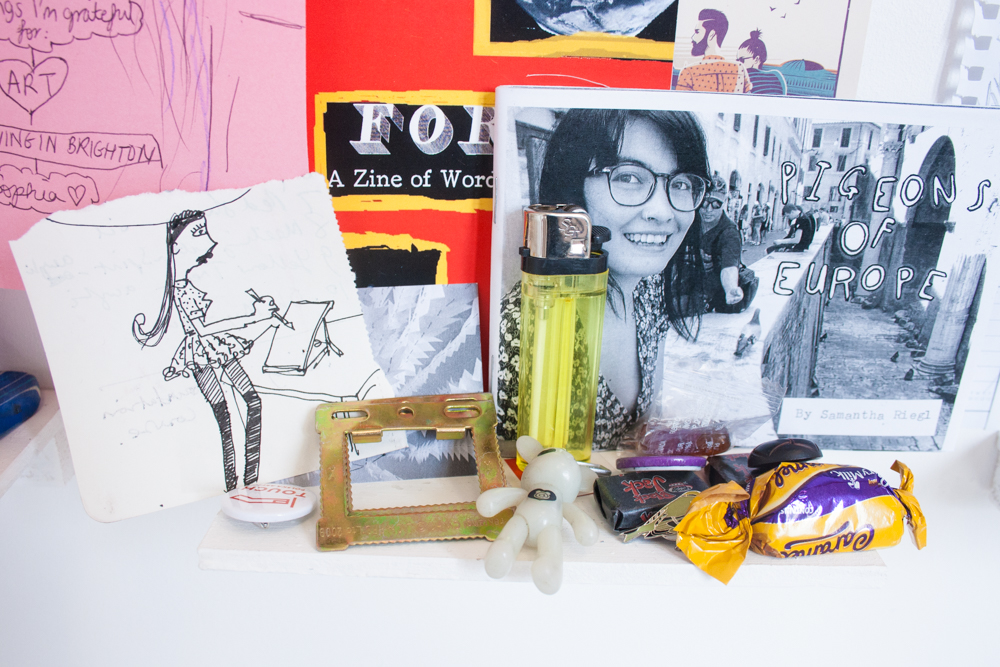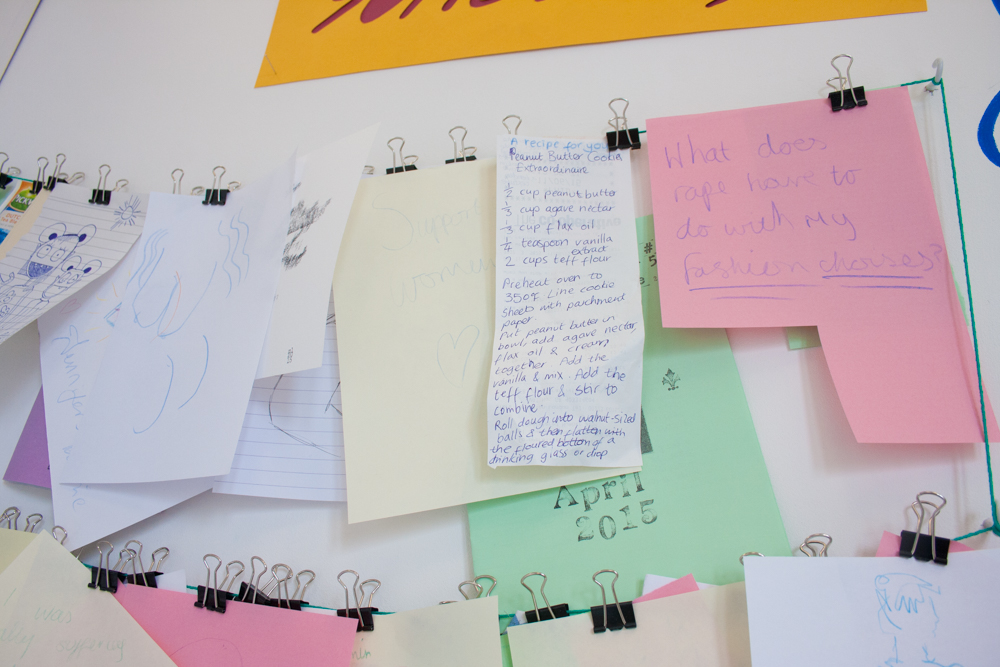 London show: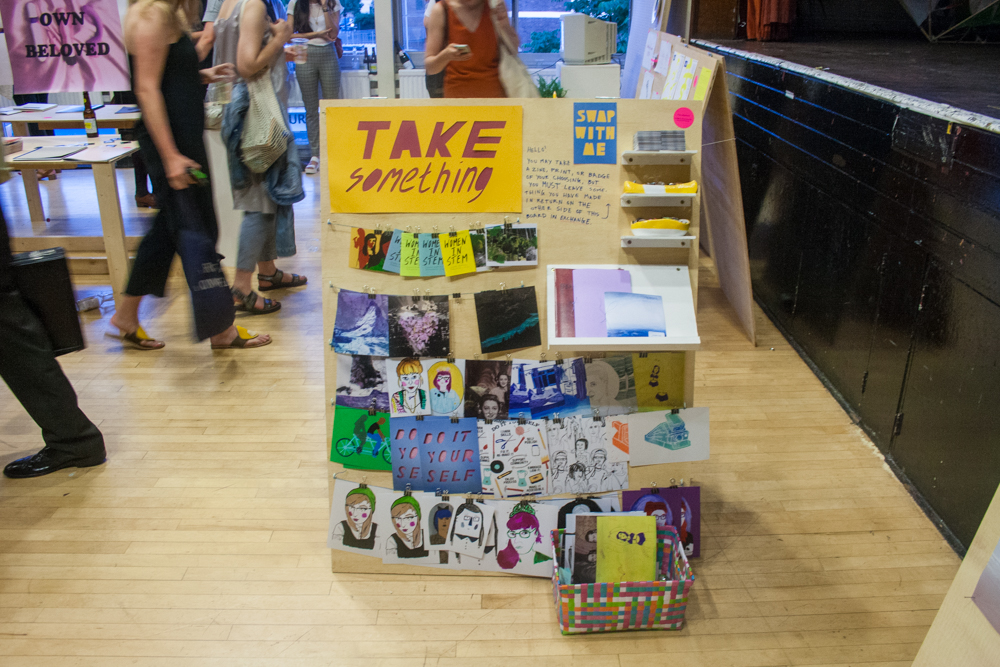 The London show I did something pretty similar. We had it in The Rose Lipman building on the hottest week in the summer, so building everything, as you can imagine, was a real treat (!). Amelia's Magazine did a post about the show, where my work got a quick mention.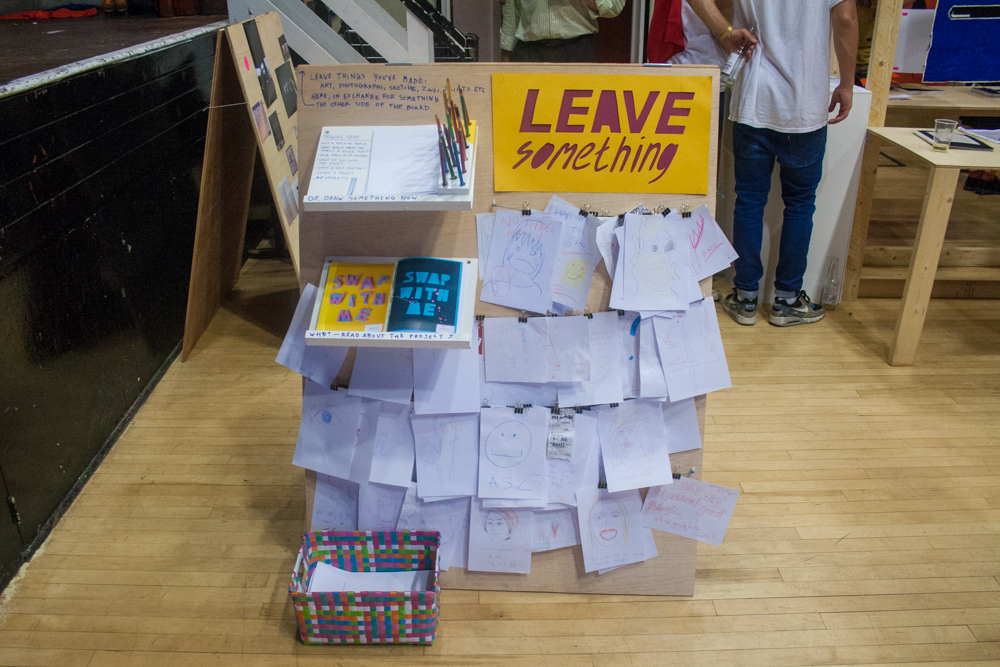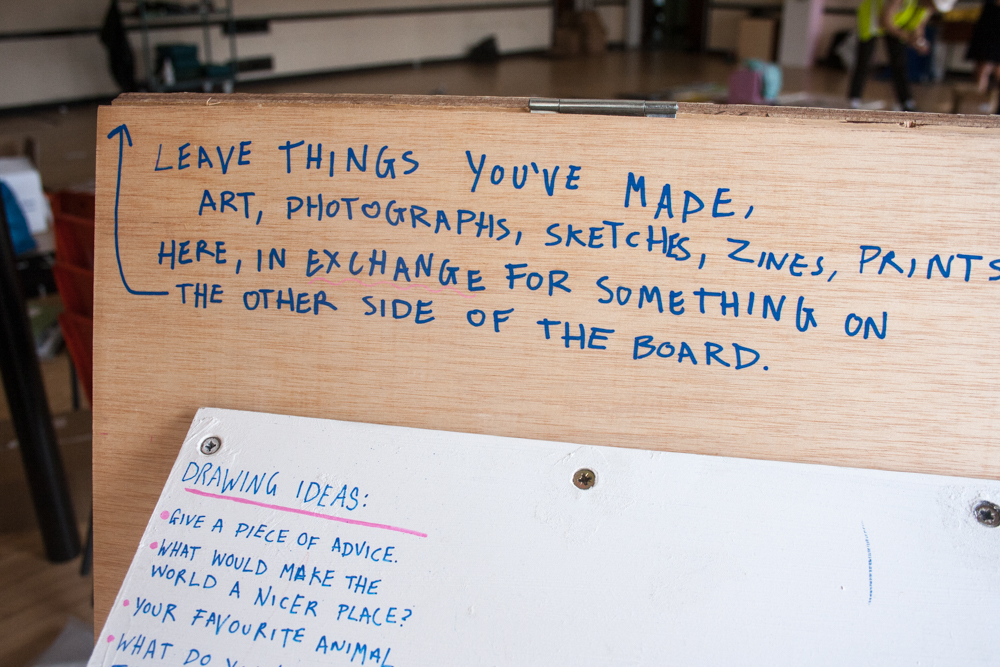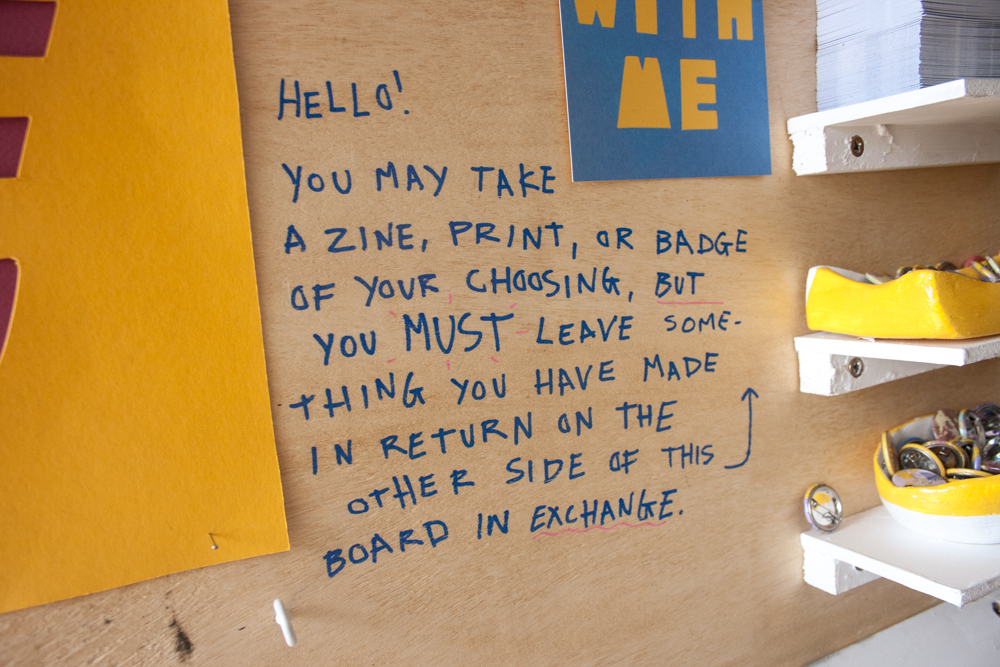 I wish I'd managed to get more photos of the rest of the show, but it was all very rush-rush till the opening night, and then it was so hectic and rammed with people the whole night! Here's a quote in the hallway, and a peep of the top room and the film room that was absolutely filled with screens. My class has a lot of super talented film makers so it was only right that there was a dedicated dark room for them.